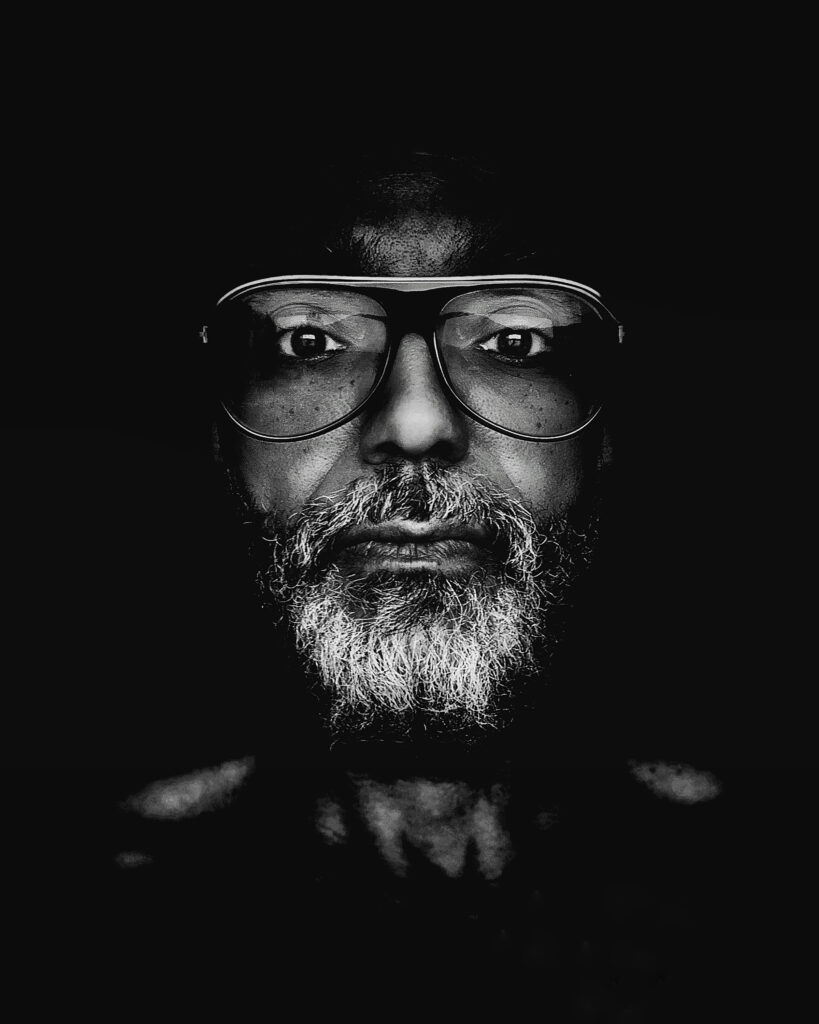 Richard Bernardin is a fashion photographer and a visual artist of Haitian descent working internationally and based in between Montreal and New York. Richard was mildly interested by photography during high school, taking pictures for the yearbook and only seriously came back to photography upon his return from his US military service. He then spent some time in New York apprenticing, before branching out on his own.
Richard has developed a unique style of photography influenced by his love of Modernist architecture, cinematic storytelling, and the photographic genius of Newton and Avedon. His photographs, exalting the elegant and empowered female archetype, are not only highly recognizable, but sought after worldly as editorial, commercial and fine art.
His fashion-inspired vision reveals extraordinary stories of beauty, diversity, and sensuality. His approach is intimate, and he strives to create thought-provoking images that reveal the unique character of each subject, highlighting the magnificence of the world we live in and to convey a sense of time, place and emotion.
Over the span of more than 25 years of career, Richard has photographed many high-profile celebrities and artists and has been commissioned to shoot countless prestigious magazines and advertising campaigns. Richard's works appeared in various international editions of ELLE, Vogue, Grazia, Fashion Magazine, Maxim, and Rolling Stone. He photographed many subjects, including Meghan Markle, Freida Pinto, Xavier Dolan, Dita Von Teese, Adam Cohen, Jessica Paré, Nelly Furtado, Ashley Graham, and Hailey Bieber. In 2020, he became a Canon Canada Ambassador, founded RLVNT Journal in 2021 and is currently at work on several personal projects including a solo exhibition and two book projects.
His book "Bernardin, An Appreciation for Beauty", which will be released in the Fall of 2023, is an intimate, never-before-published monograph that journeys into the photographic landscape of Richard's career as a fashion photographer depicting stunning fine art, fashion and portrait images that have influenced and shaped him along the way.
From international campaigns for China's premiere fashion powerhouse, Shanghai Tang, to portraits of the Duchess of Sussex, this volume of photographs documents some of Bernardin's most iconic and some never-before-seen images which are a testament to his brilliant career as an internationally renowned photographer.
"Photography has always been a deeply intimate and expressive medium for me. Each captured moment holds a part of my soul, telling stories and conveying emotions that words sometimes fail to express."
Fine Art Information
MUSEUM QUALITY STANDARD: Each print is personally inspected by Richard to meet a museum quality standard. Images are printed on a thick, fiber-based paper with a hand-crafted texture and semi-gloss finish (MOAB Entrada Rag Textured 300 Paper (300 gsm) with Canon Lucia Archival Pigmented Ink (12-colour)), meticulously selected to further enhance the tonal range and dimensionality present in Richard's work.
LIMITED EDITION GUARANTEE: To protect the integrity of your Richard Bernardin original, all prints are part of a limited edition. Each artwork is hand-signed, numbered and is accompanied by a signed Certificate of Authenticity.
SIZE: Richard offers his fine art prints in 24″ x 36″, 32″ x 48″, 40″ x 60″ and 48″ x 72″. These dimensions can be vertical or horizontal. 
Website: www.richardbernardin.com
Selected Awards and Achievements
Invited artist at first NFT BAZL, Dubai, October 2021.
Featured photograph in THE BLONDES/RIZZOLI Monograph, November 2021.
Invited artist at SRIIZ Residence Gallery, St-Lambert, Quebec, June 2021.
Featured in KICKASS CANADIANS, November 2020.
Featured artist in NEVERAPART, Black Lives Matter Collective Exhibit, Montreal, November 2020.
Exhibited at FUN KITCHEN, Oslo, Norway, July 2020.
CANON Canada Ambassador, May 2020.
Archive representation in Munich, Germany, by BLAUBLUT EDITION, April 2020.
Solo Exhibit in Paris, Gallerie Juste Jaeckin, February 2014.
Solo Exhibit in Montreal, Gallerie Monet-Tremblay, June 2001.
Exhibited in MASTERMINDS OF FASHION, Kobe Museum, Kobe, Japan, May 2000.